Room 506
Directly one level below the iconic Room 606, is a new total design by Jamie Hayon in collaboration with Fritz Hansen and Radisson Blu Royal Hotel. Room 506 has been redesigned to celebrate the relaunch of the Drop chair, originally created by Arne Jacobsen more than 50 years ago for the hotel. Room 506 also celebrates the spirit of Arne Jacobsen's original design with it's palette of subdued colors with Jamie Hayon taking on the total design task of creating furniture, works of art, bedspreads and lamps.
We were fortunate to be shown the room and asked our thoughts and opinion. The outermost wall in Room 506 has a full glass panel that matches the view of Room 606, allowing visitors to enjoy delightful views of the magical Tivoli Gardens and the central rail station and also allows natural light to pour into the room. We definitely see similarities between the two designers in Room 506 with the choice of soft organically shaped furniture used, and thought the KAISER IDELL lamps used were a unique touch to the room's interior.
Another similarity between Room 506 and Room 606 is that the Drop chair is only found in these two rooms in the hotel. Room 506 is playful and colorful, but if you were to study both designers' values, one will be able to see the similarities, albeit in a modern way.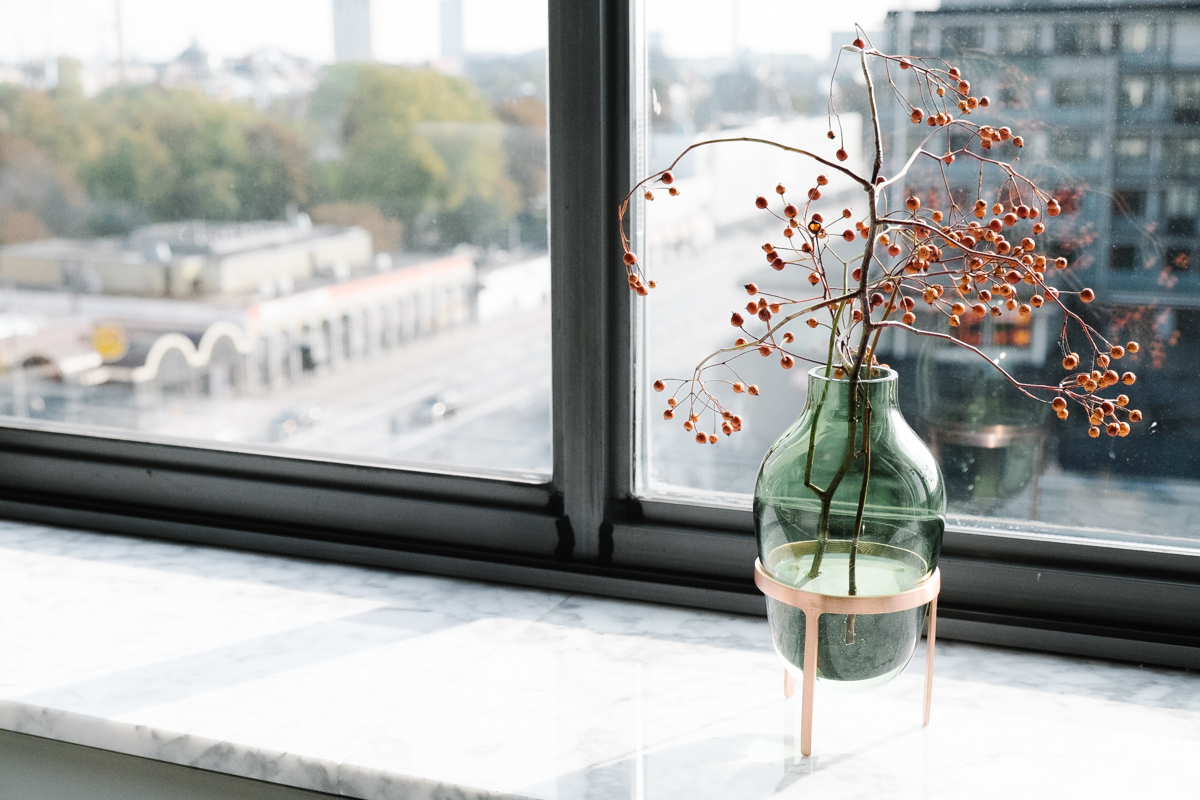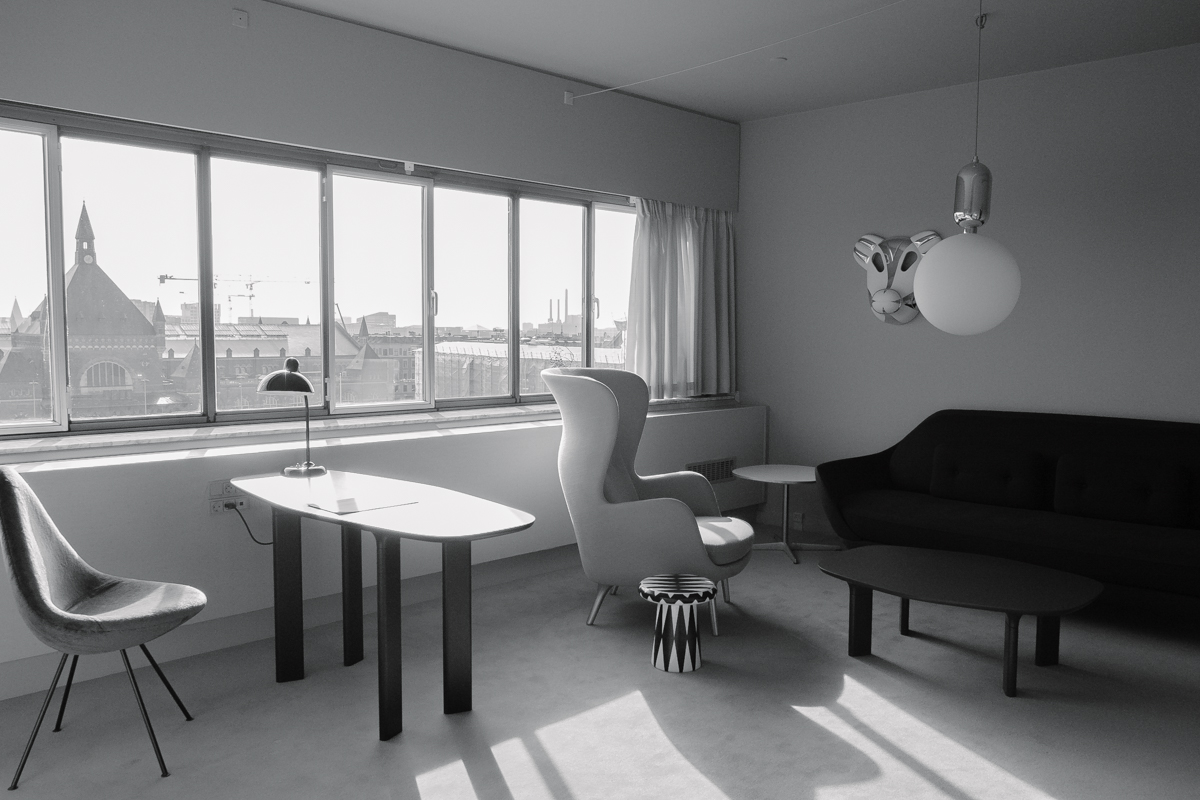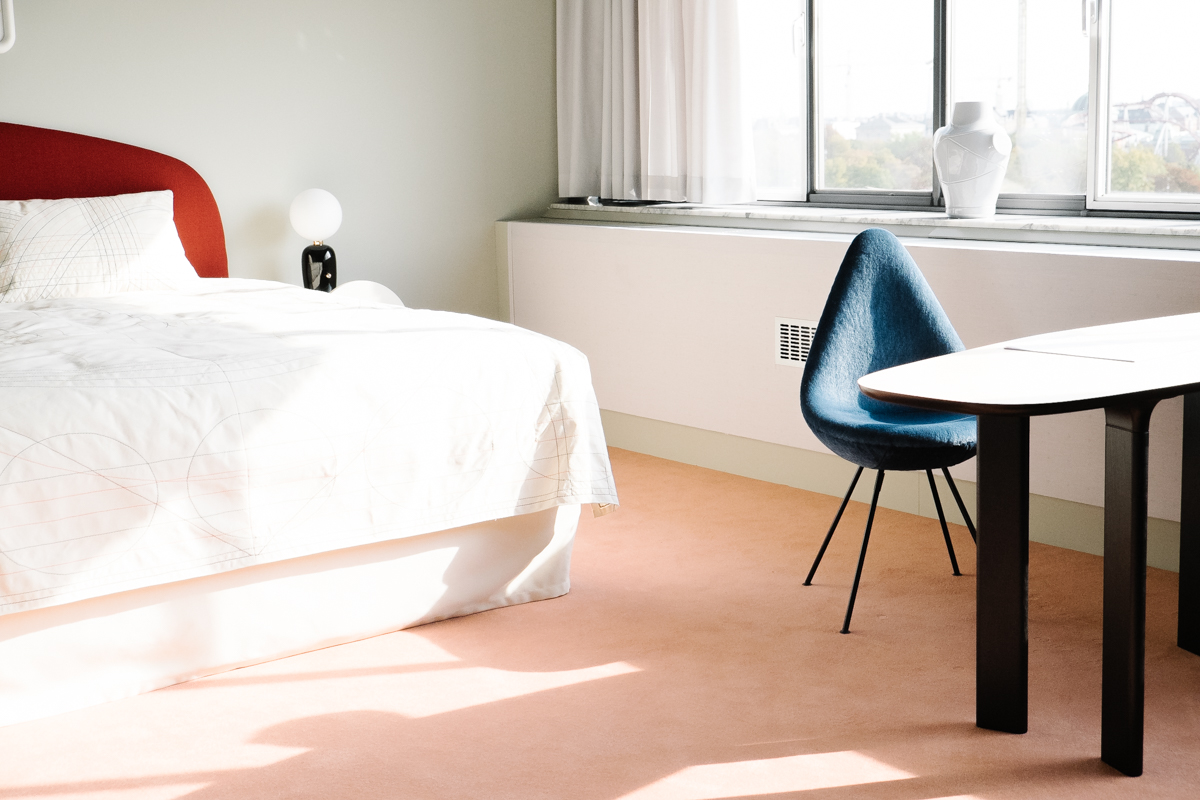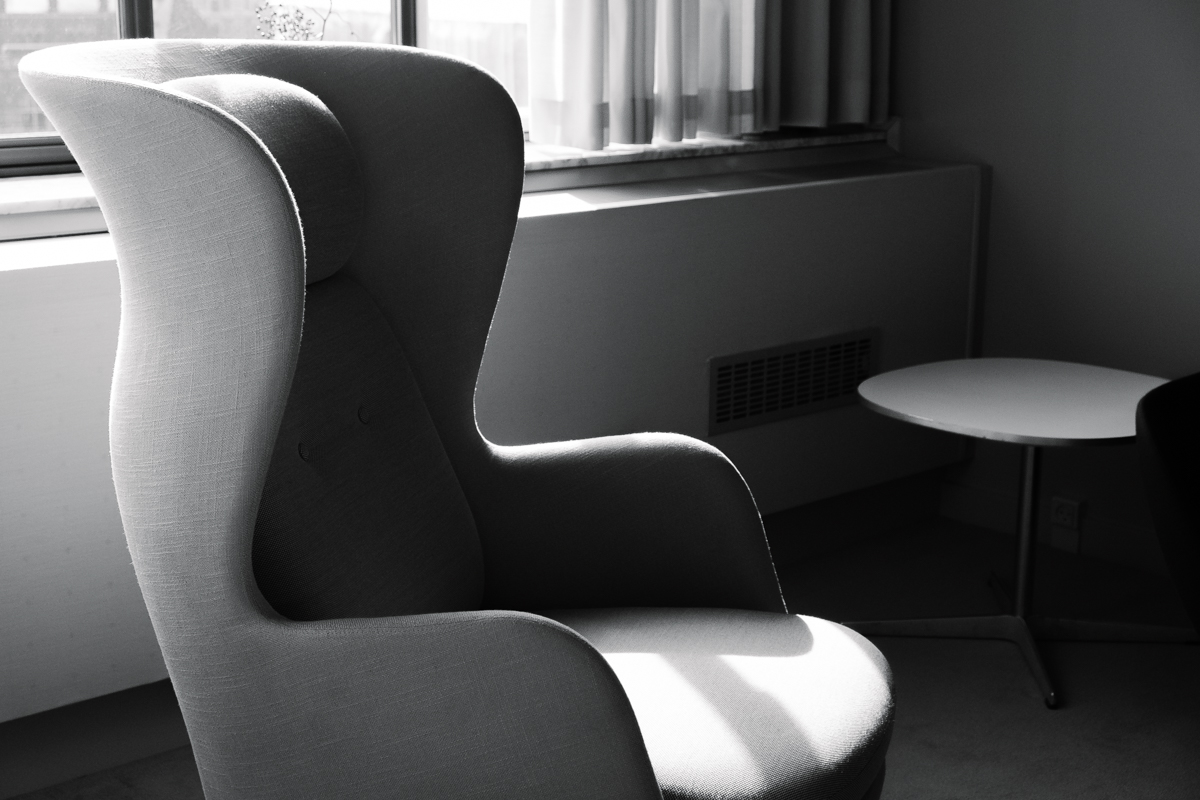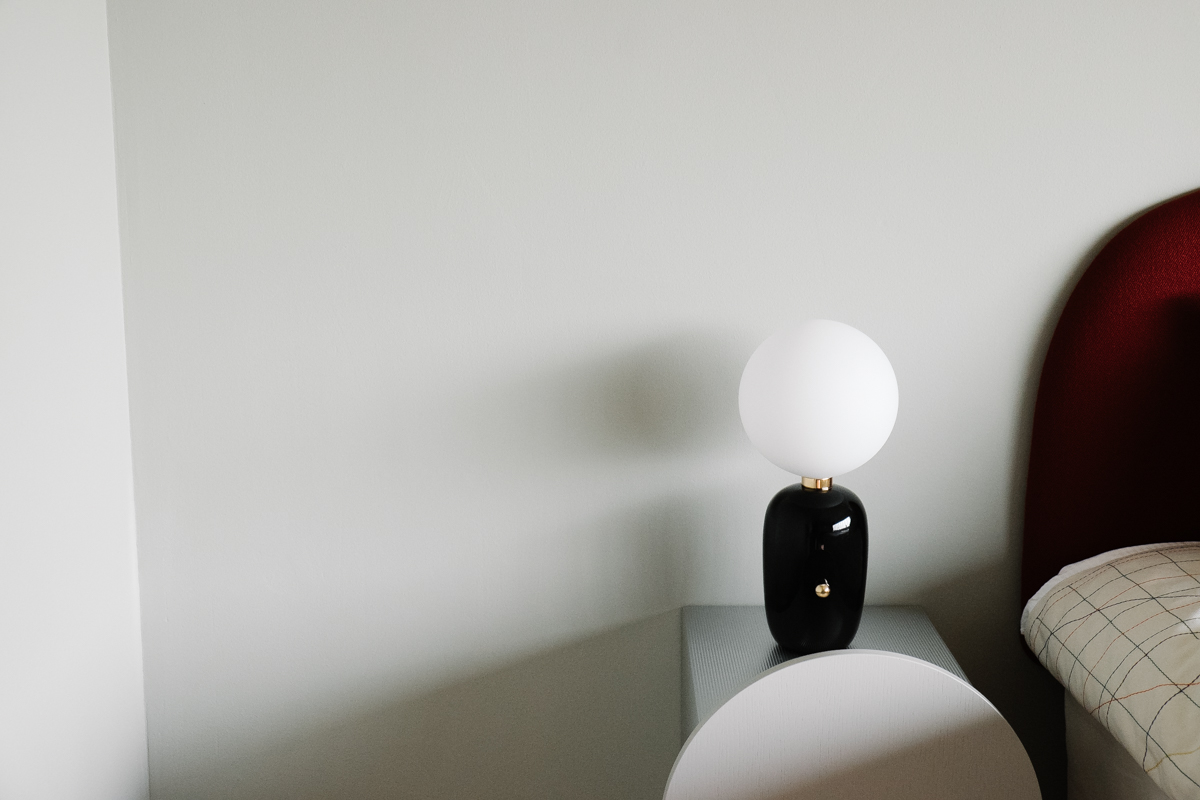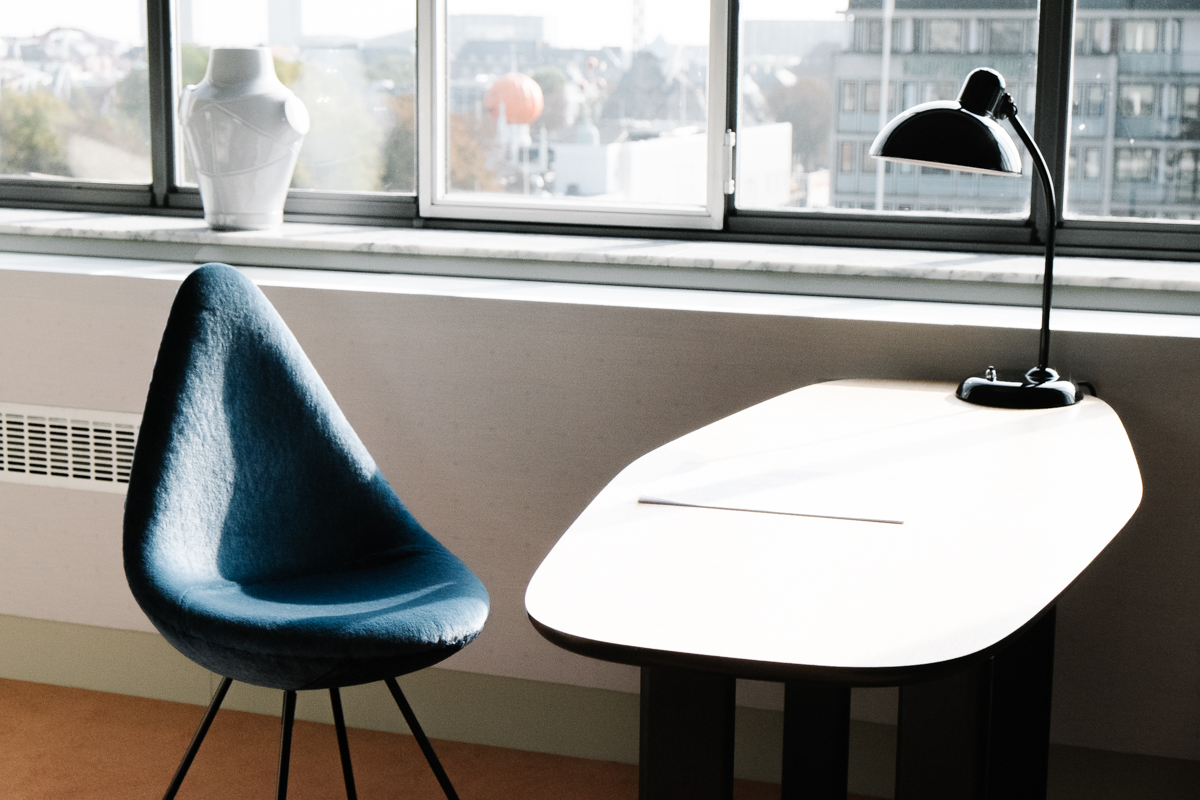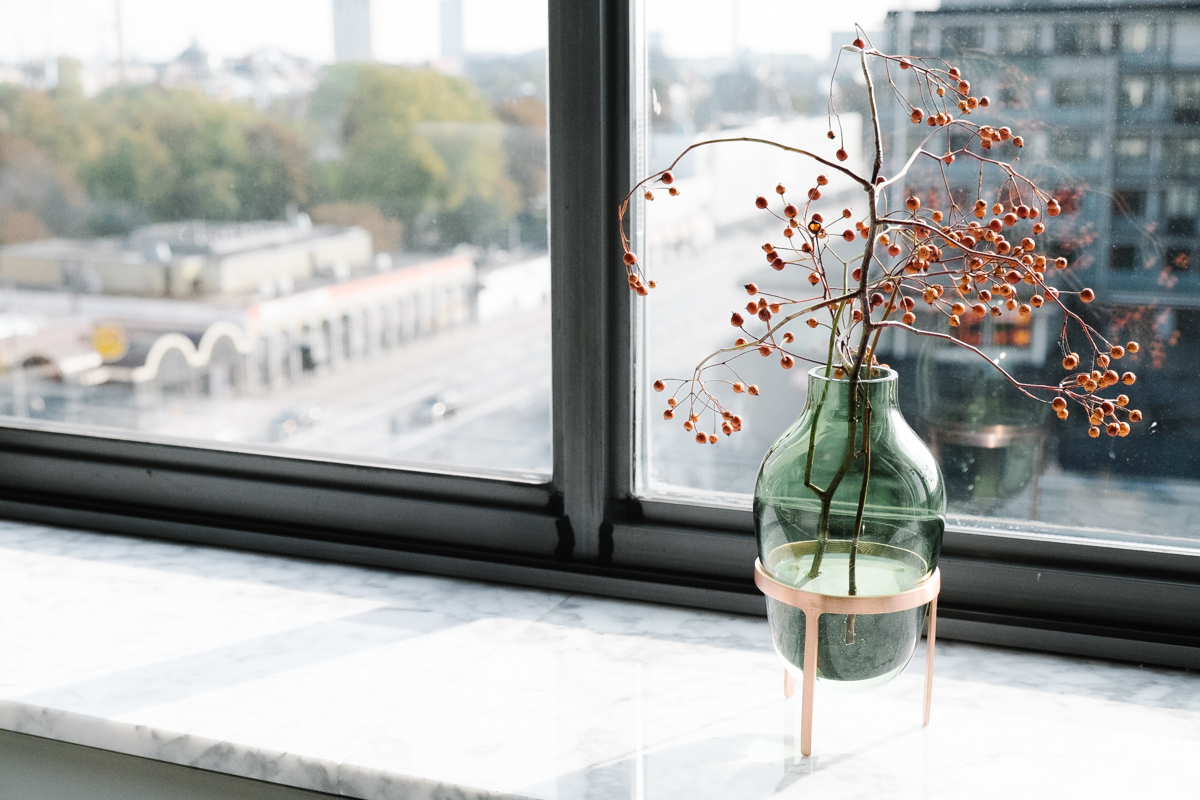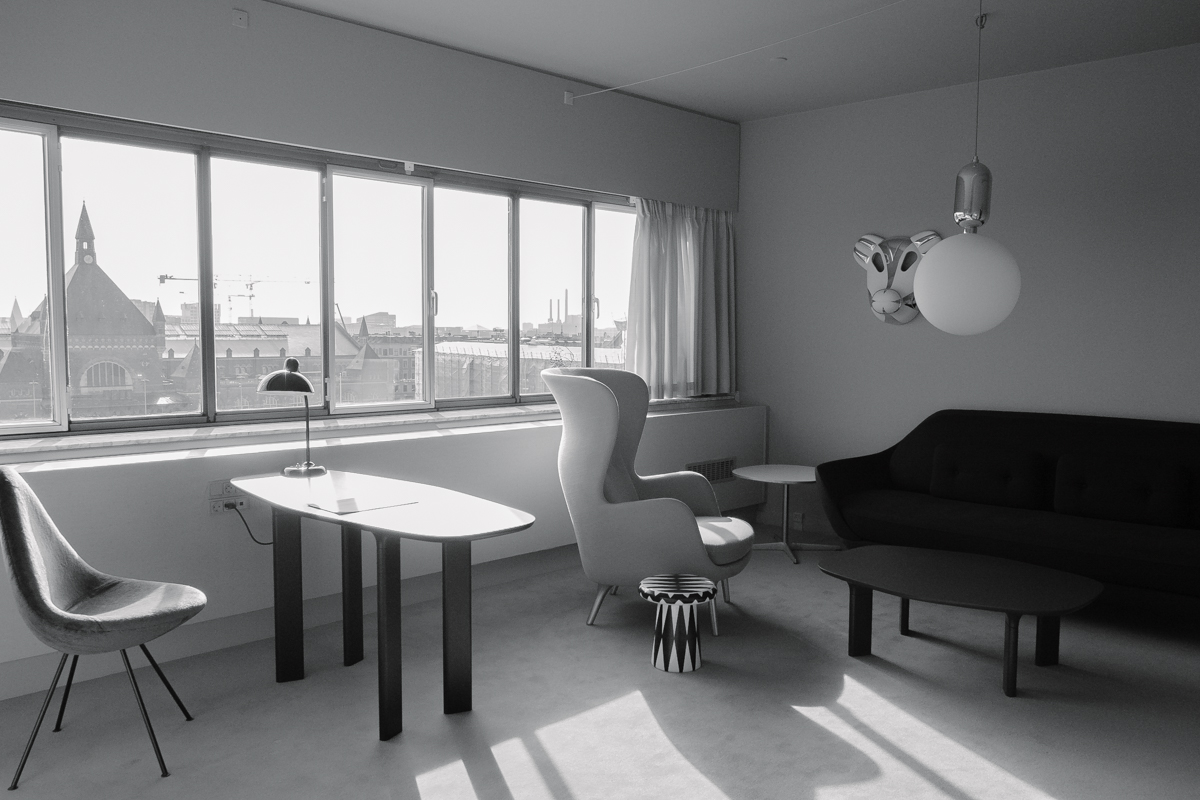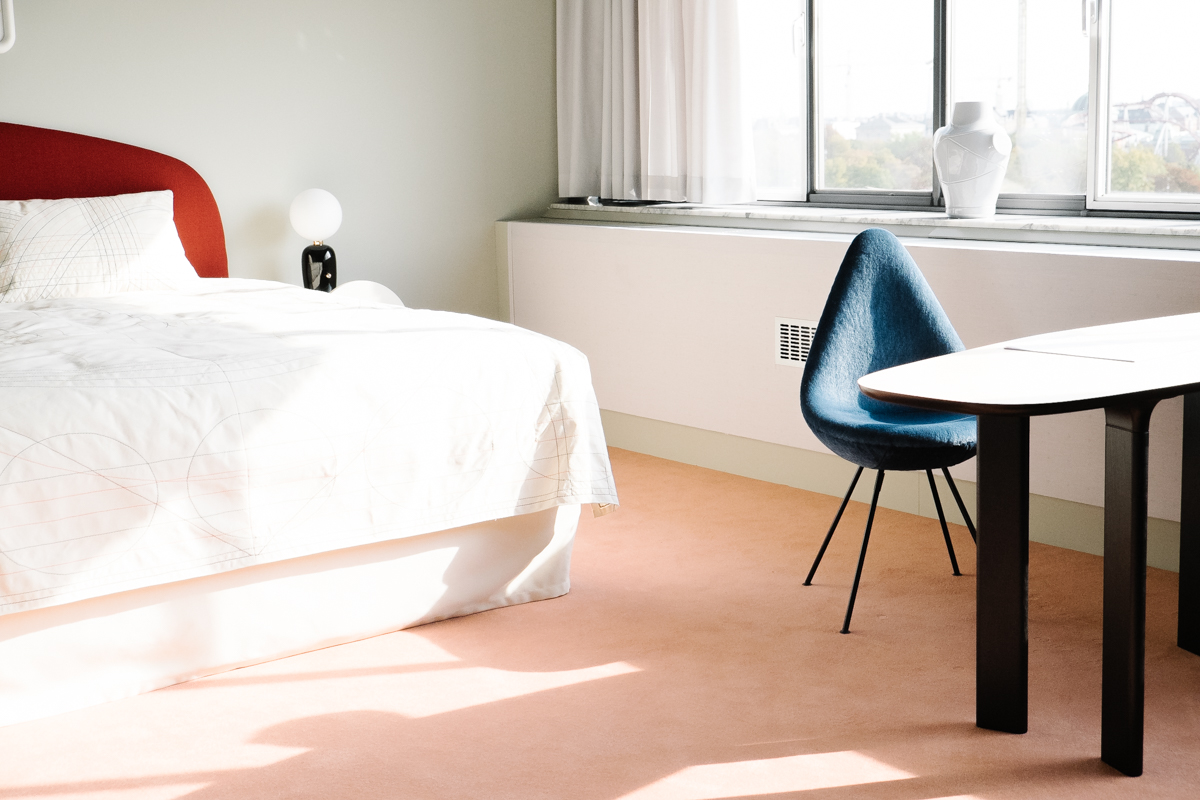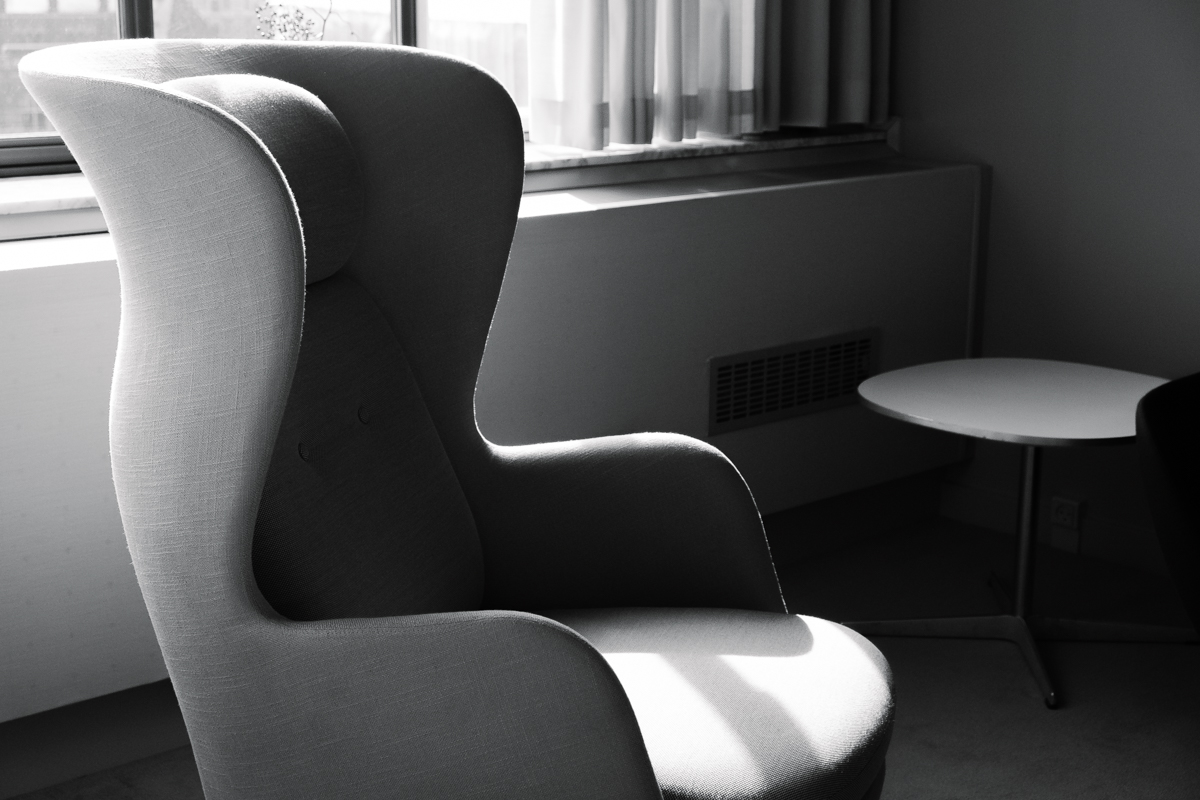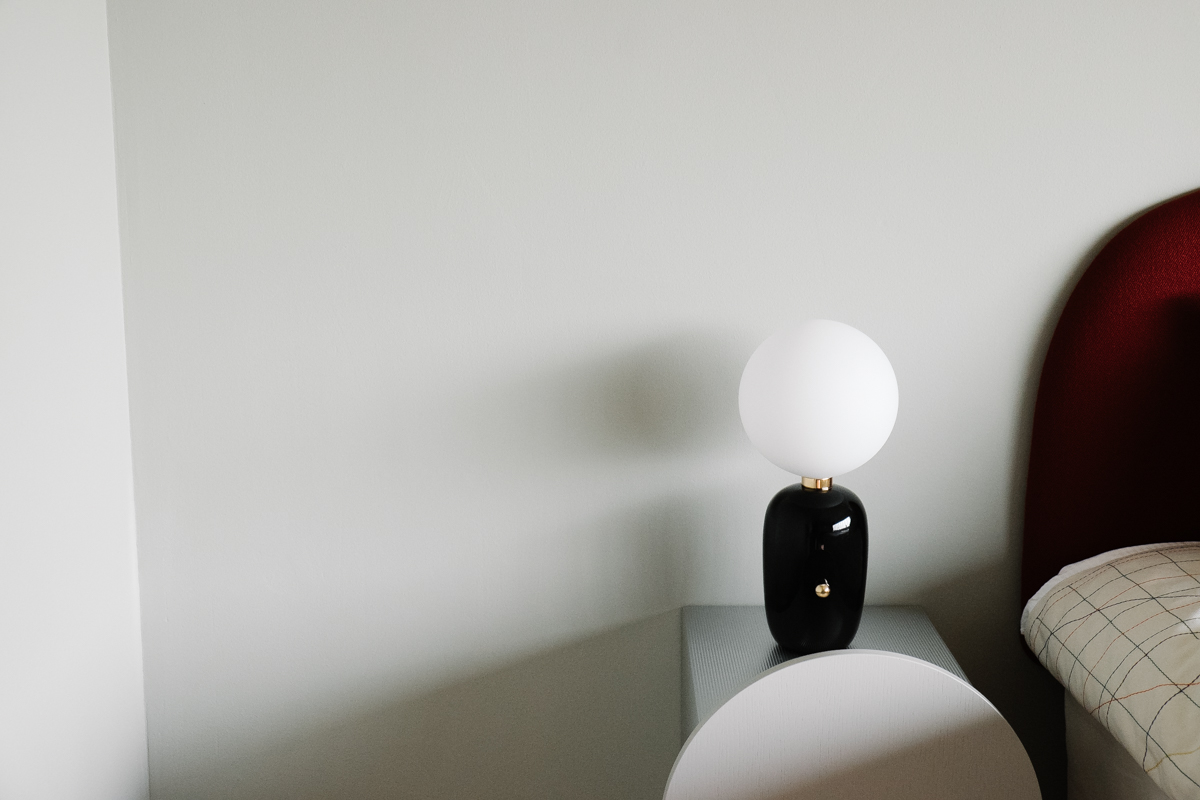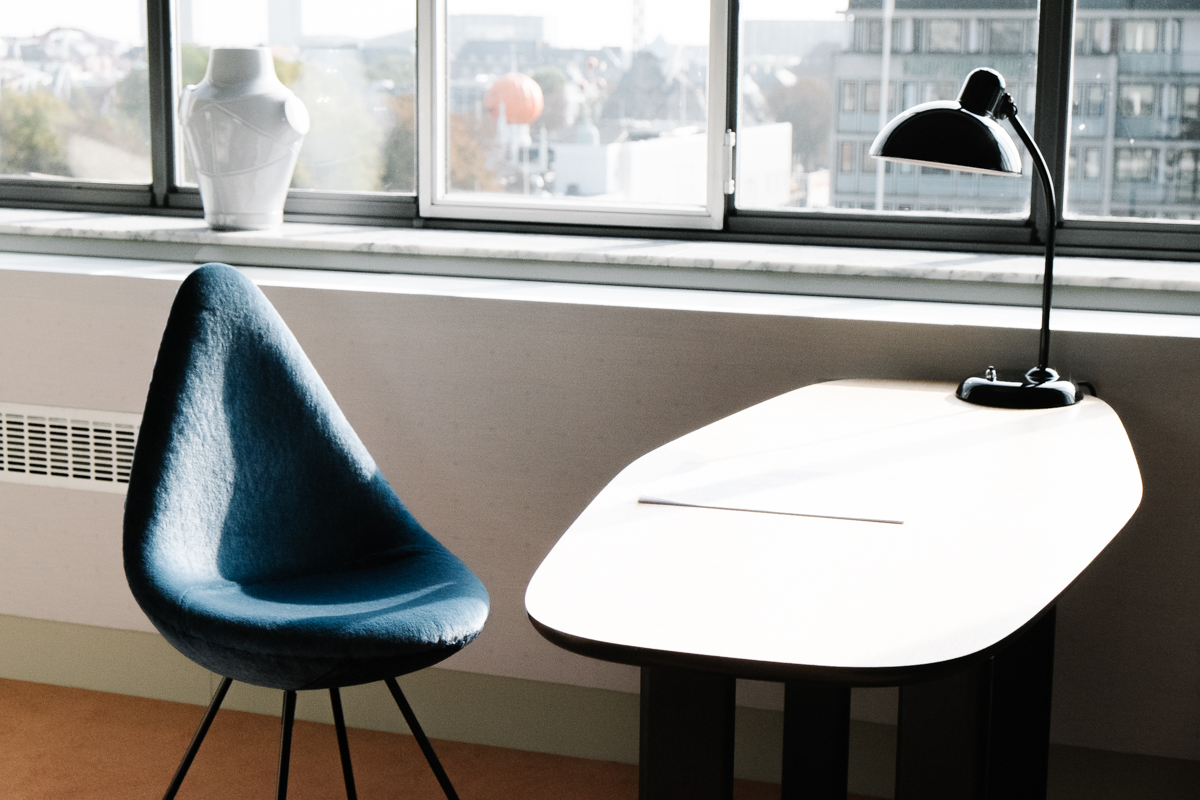 Thanks again Radisson Blu Royal Hotel for giving us the opportunity to experience Room 506. From 2015, Room 506 will be made available for visitors for 735 Euro per night.
Credits: Photos by Tawan Conchonnet